2020 has been a difficult time for us all, as we all live through a global pandemic, it is a struggle for us to get through each day but for some children and families, they have something extra to contend with – food poverty. Food poverty may seem alien to those who have never experienced a day without food but unfortunately it is getting increasingly common in the UK. With a record number of people losing their jobs due to the pandemic, food poverty is a growing national issue and more than ever, we need to stick together and help those in our community who need it the most.
Here at Excel Fostering, we have made it our mission to help those who are experiencing food poverty. To help raise funds for local support services who supply food to families who are experiencing food poverty, Emma Egan and Emma Miller from Excel Fostering walked a challenging 35 miles between the Excel Burnley office to the Excel St Anne's office to support the most vulnerable in their community.
Both Emma Egan and Emma Miller are very passionate about this cause, they said:
"We both work for Excel Fostering as Team Managers and recognise the impact poverty can have on children and families. We are passionate about supporting children and young people to achieve positive outcomes, not only those that we work closely with on a day to day basis but also, we want to extend our support to those impacted by food poverty.
"We recognise families experience difficulties from time to time through no fault of their own, and more so now than ever with the current pandemic, families are experiencing financial difficulties due to job losses. While we cannot change the world, we can do our bit to help, so we are swapping our heels for walking boots to raise funds for local support services supplying food to those in need."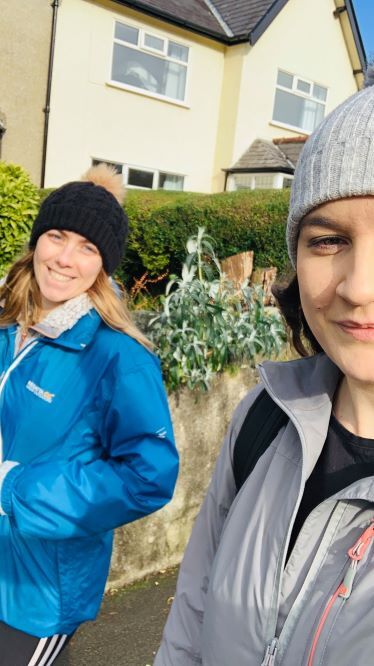 Emma Egan and Emma Miller during the 35 mile walk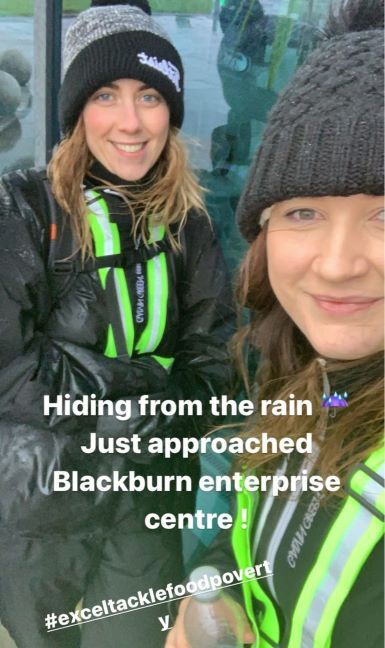 No child or family should ever go hungry, especially during these difficult times. The amazing team have so far raised £1500 which will be donated to local food supplying services to help those who are going hungry during these tough times. If you would like to donate towards the 'Excel Fostering Food Poverty Fundraiser' and help a family in need, you can donate here.