As a third national lockdown is under way, the BBC is bringing hundreds of educational resources together to help with homeschooling. Whether on TV, online or on social media, there is lots of brilliant content to help you learn at home.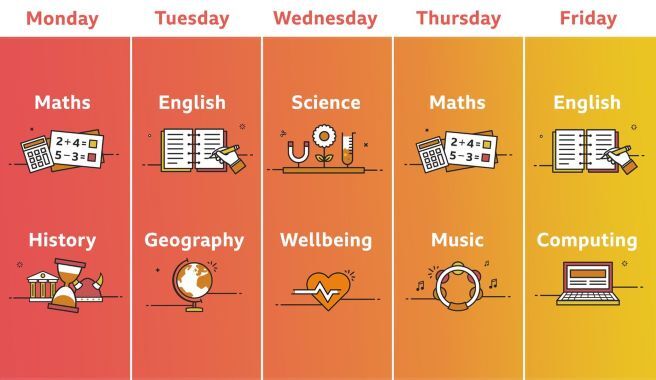 On TV:
Starting on Monday 11 January, CBBC will broadcast three hours of primary school programmes from 9am every weekday. They will include BBC Bitesize Daily, as well as other much-loved shows with an educational twist, such as Our School, Celebrity Supply Teacher, Horrible Histories and more.
Secondary students will be able to watch two hours of programmes supporting the curriculum on BBC Two every weekday. These will be complemented by drama adaptations, as well as relevant BBC science, history and factual programmes.
Bitesize Daily Primary and Secondary will also air every day on BBC Red Button, and episodes will be available on demand on BBC iPlayer. BBC Bitesize has created a Parent's Toolkit with top tips, useful links and expert advice to support you and your child's wellbeing and learning.
If you would like to share an update with us, contact us here.