As part of World Kindness Day, Excel Fostering have taken part in 'Operation Christmas Child' for the Samaritans Purse charity because even in the midst of a global pandemic, the charity want to collect more shoeboxes than ever before, because now more than ever, children need hope.
Every year, Samaritan's Purse has collected shoebox gifts filled with toys, school supplies, and hygiene items for children around the world. Since 1990, more than 178 million children in more than 150 countries have received an Operation Christmas Child shoebox.
Both Excel staff and carers got behind the cause and put together shoe boxes full of everyday necessities, as well as a few treats for a child in need. The boxes are filled with items suitable for the child receiving the box dependent on their age range and gender. The carers and staff will never know who has received their box but the thought of making someone's Christmas a little more special by donating a box is so worthwhile.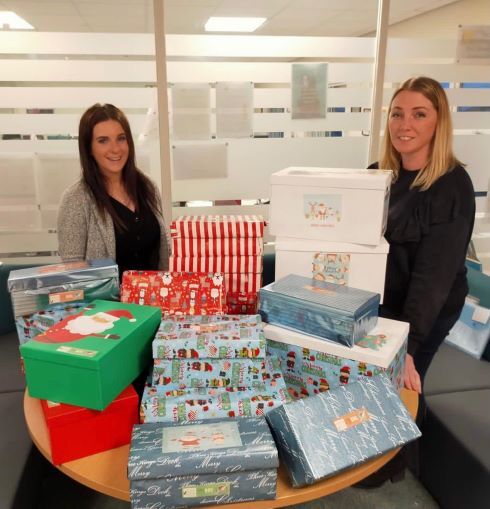 We received lots of donations from staff and carers!
Excel Support Worker, Karen, who took part and helped organise the boxes for donation, said:
"Over the last couple of days, myself and Hannah have been busy collecting and delivering the filled shoeboxes for our Operation Christmas Child. We would like to thank all who got involved for your kind donations, we are extremely grateful!
"You have made a huge difference and helped give hope and joy to a child this year. During the current situation of a global pandemic, the lives of children and families have been turned upside down and the need is greater than ever before. Thank you once again!!"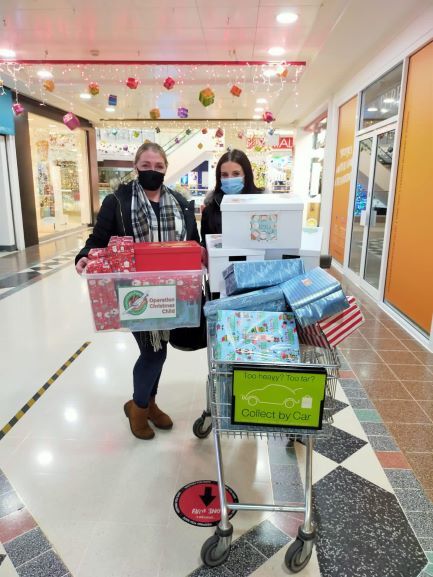 Karen and Hannah with the completed shoeboxes ready for donating
We are so proud of our staff and carers who took part in this amazing initiative. If you are interested in donating a box and helping a child in need, you can find out more information by visiting the Samaritans Purse page here.