Excel Fostering have thanked teachers at The Queen Katherine School in Kendal for their amazing work throughout the pandemic. The independent fostering agency surprised the teachers with their favourite coffee to show them how much they are appreciated in the community.
Chris Holt, Supervising Social Worker at Excel Fostering, shared with us what motivated this project, he said: "During the pandemic, schools have had to adapt to delivering online learning to children who are unable to be in school.
"The Queen Katherine School in Kendal have responded excellently in these ever-changing times and continue to support vulnerable children and the children of key workers so they can continue to work. The school has also been creative by using social media to congratulate pupils of the week as well as promote positive mental health.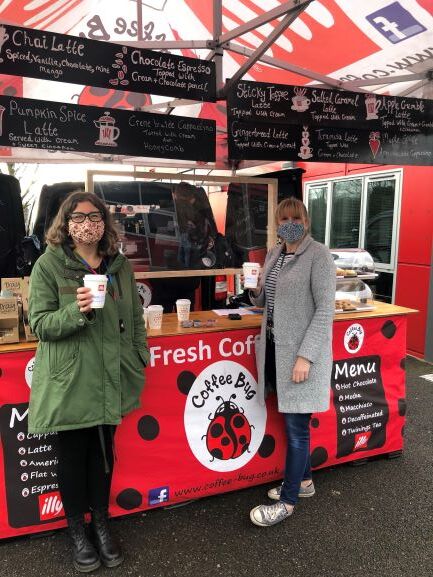 Hero teachers enjoying their favourite hot drinks provided by Excel Fostering
"We are proud to have such amazing teachers in our community, they are heroes to many people out there and that is why we wanted to reward them for their hard work. From everyone at Excel Fostering we wanted to thank The Queen Katherine School's employees with some coffees as a kind gesture and as a small thank you for all their hard work. Keep up the amazing work!"
The distribution of a coffee was a huge success with the teachers who gave positive feedback to Excel Fostering for their kind gesture. The teachers at The Queen Katherine School enjoyed their free coffee and said how lovely it was of Excel Fostering to thank them for their role during this pandemic.
Excel Fostering loved seeing the positive impact they made so they are looking into other ways they can celebrate keyworkers in the local area for all their hard work.